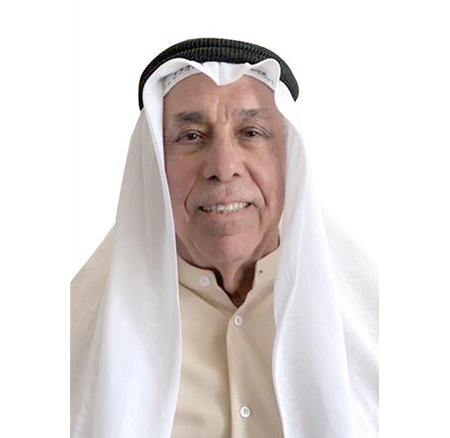 BADER M. AL SAYER
Chairman
Message From Our Chairman
It is my great pleasure to introduce Kuwait Swedish General Trading & Contracting Company as one of the leading building contractors. It has attained a strong reputation in the field of Electro-Mechanical contracting because of excellent commitment, sustained growth and stability, professional management as well as high quality work which is completed on time and within budget.
We constantly make genuine efforts and put merited performance to match the construction demand and remain in reckoning. Also, we thrive in an environment where collaboration, individual accountability and technical innovation are valued.  Everyday, we effectively deal with demanding new scenarios and challenges which lead us to glory and a position of pride.
Our team of workers and professionals are among the best in the field and they are totally committed to maintaining a safe environment. Although we are proud of our past, we continue to work hard to make tomorrow even better.
Our CEO'S Message
Since its establishment in 2001, Kuwait Swedish General Trading and Contracting Company has strived to provide high quality services and optimum solutions to a wide range of customers. Over the years, this ethos has been integrated into our operational structure and processes, with the aim to enhance our competitiveness and increase our market share.
Today, I am proud of the expanded service we are able to offer to an expanding portfolio of clientele. Our experienced and well trained engineers and technicians enable us to deliver outstanding services and quality assurances to clients who can count on us to fulfil our promises. This has been achieved through the dedicated effort of the executive management and technical teams at Kuwait Swedish to regularly assess and review our clients' needs, the range of services we offer and the effectiveness of service delivery.
Looking to the coming years, and our future growth, it is important to remember what has inspired this company to succeed: a passion for excellent service, and superior workmanship. This passion continues to be the essence of this company and the core of its values.
On behalf of Kuwait Swedish General Trading and Contracting Company, I invite you to explore our website and learn more about all we have to offer.